Special issue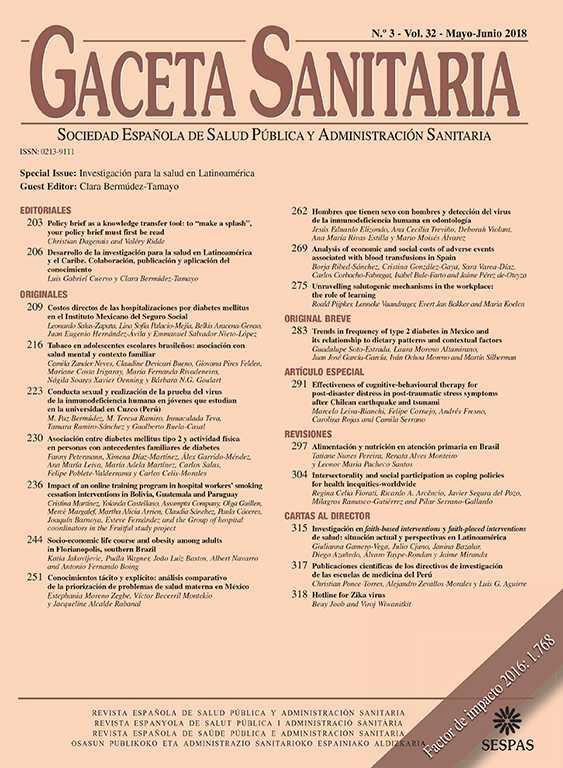 This article is part of special issue:
Vol. 35. Issue S2
The 3rd International Nursing and Health Sciences Students and Health Care Professionals Conference (INHSP)
More info
Abstract
Objective
Teenagers are at high risk for drug addiction. Family resilience is important in preventing adolescent involvement in drug abuse. This qualitative study aims to explore the experience of family resilience based on the perspective of parents when their children are addicted to drugs.
Method
This qualitative study used a phenomenological method, involving eight participants based on a purposive sampling technique with inclusion criteria of mothers who have experience caring for their teenage children who have been addicted to drugs. Data qualitative was collected through in-depth interviews, field notes and observations. The data collection process was discontinued after reaching data saturation, namely after interviewing eight participants. The process of interpreting meaning is carried out to obtain the significance of the results of in-depth interviews accompanied by triangulation of methods and data using interpretive phenomenological analysis. Researchers strive to ensure the validity and reliability of the study. This research was conducted for six months in mid-2019.
Result
This study resulted in five themes that can be categorized into one supporting theme and four inhibiting themes. The supporting themes are acceptance of God's destiny, while the themes of limited financial conditions, lack of time together, the flexibility of a fragile family and harsh environment are categorized as inhibiting themes.
Conclusion
Mothers have an important role in optimizing family resilience while caring for and improving the quality of life of their children who have experienced drug addiction.
Keywords:
Caring
Drug addiction
Family resilience
Full Text
Introduction
Substance abuse and addiction issues are related to a number of outcomes, namely wellbeing concerns, economic difficulties, stereotypes, even isolation,1,2 mentally ill3,4 and suicide risk.5 Globally, drug and narcotic use have been widespread among teenagers.5–7 Overall in Indonesia, including South Sumatra addiction is still the complex problem.8
In overcoming the drug addiction problem, family has become the center of problem solving.3,9 As a system, family,10 family resilience in facing addiction problems depends on all family members, which is strongly influenced by tasks, habits, activities, finances, relationships, disputes, and community interactions.5,11 Addiction is one of the problems that causes conflict in the family which has negative consequences not only on the sufferer but also on family.12 Family resilience can be strengthened and optimized after the family is able to deal with adversity appropriately.13
Historically, community resilience is a collection of family resilience. The basic insight looks at family stability by high lighting the cohesive complexities of the family as a whole and mother has a central position as the backbone of family resilience.11,14 Community resilience is a social goal accompanied by flexibility and achievement in facing difficulties, both current and potential problems. Resilient families will react positively to this situation, in a characteristic sense.14,15
The problems faced by the family can be viewed in two perceptions, namely as a form of struggle and challenge. An individual, the other main protection and healing elements, can hardly take any crucial component.16 Nevertheless, the impact of healthy and robust societies has been seen across the recent research and literature. The following include: positive views, religion, friendly relatives, independence, parenting, financial preparation, spending time with the family, social events, formal and personalized assist and community participation.14,17 It is very important to study the importance of family resilience to prevent addiction in adolescents and improve the quality of life of adolescents.
Method
Research location
This study is carried out for six months and data collection was done in the participant's house in South Sumatera Province, Indonesia.
Types and sources of data
This qualitative research uses a phenomenological method with the type of data collected is primary data obtained through in-depth interviews, observations and field notes. Determination of participants is done based on purposive sampling technique in order to obtain information in accordance with the objectives or to answer the research problem. Qualitative data were obtained from eight participants who met the inclusion criteria, including: mothers who have experience caring for their children, namely adolescent drug addicts, mothers whose children are educated at schools that have drug addiction recovery programs and mothers who are willing to be involved in the study. The consideration in selecting participants was that the mother was the one who spent the most time with her child and provided care for her child.
Data collection techniques
Before the data collection process began, the researcher provided an explanation of the research informed consent and the importance of the involvement of research participants. After the informed consent was explained, the participants then signed the informed consent form as a sign of approval for their involvement in the study. The research was started after the research protocol was declared to have passed the ethical test by the Palembang Health Polytechnic Ethics Committee. The implementation of the research started from July to December 2019. The data collection process was carried out through in-depth interviews, observations and recording of conditions in the field. Interview results are listed using the W, P and L codes (W: interview, P: participant, L: interview result line). While conducting in-depth interviews, researchers conducted observations and field notes in order to triangulate methods and data by comparing the results of data collection obtained through various data collection methods.18,19 This effort was carried out by researchers in order to obtain the validity of the data. In-depth interviews were conducted with eight participants because data saturation was obtained after conducting in-depth interviews with eight participants. The interview guide used during the in-depth interview process is a guide that contains semi-structured interview questions. The series of core questions formulated in the question guide in this research are:
1.

How did you feel when you found out that your child was addicted to drugs?

2.

What is the mother's experience when caring for a child who is addicted to drugs?

3.

What is the pattern of communication so far between family members?

4.

How to fulfill economic needs as a supporter of family life?

5.

How is the support provided by the environment for mothers when it comes to caring for children who are addicted to drugs?
The results of data collection are then poured in the form of a transcript. The transcript was then analyzed using interpretive phenomenological analysis because of its suitability with the research objective, namely exploring the experience of mothers when caring for their teenage children who became drug addicts. The analysis phase includes: reading the transcript repeatedly, making preliminary notes, developing emerging themes, looking for general relationships between themes, continuing to the next case, looking for the same pattern between cases, to describe the main theme.
Results
In this study the participants were mothers, aged 36–50 years, had low educational background, lower middle socioeconomic level, had 3–5 children. Based on the analysis of the research results, five themes can be formulated which can be grouped into two main themes, namely: values that support the formation of family resilience, including: It is become God destiny, while the values that hinder family resilience include: limited financial conditions, the erosion of togetherness value, fragile family flexibility and, the harshness of environment. Table 1 describes the main themes as well as interview quotes.
Table 1.
Themes and interview quotes.
| Themes  | Interview quotes  |
| --- | --- |
| It is God destiny  | I can't do anything else… Now try and just accept, God's will (W 3, P 2, L 1)Yes… this is our destiny (W2, P3, L1)This is Allah's scenario for our family (W2, P4, L1)Maybe this is God's decision for our family (W2, P7, L1)  |
| Limited financial condition  | It hurts… I cried a lot at night (W1, P7, L5)What do you think… Conditions are difficult (W2, P4, L8)Many wishes are not accompanied by economic conditions (W 3, P6, L4)Our needs sometimes are greater than ability, make stress (W3, P8, L3)  |
| The erosion of togetherness value  | I can't accompany my children often (W2, P3, L5)We rarely have time together (W3, P8, L9)It's difficult to ask them in togetherness (W2, P4, L12)  |
| Fragile family flexibility  | We often fight with my first child (W1, P7, L21)Children really have to obey their parents (W2, P2, L20)So far, all important decisions of the family have been made by the father (W2, P8, L13)  |
| The harshness of environment  | We are poor people, there are not many abilities that can be relied on (W3, P1, L21)We can't force people's views on us… but it's still sad if we look down on it … (W3, P1, L23)Since that incident, people have seen us as unfriendly (W1, P8, L15)  |
Discussion
Family resilience may also be related to attempts to reinforce individuals and communities when perceived structurally. In the sense of resilience, family-related aspects are often attributed to family or injury but also to certain variables along with comfort, love and social desire.10,20 Resilience of a family will strengthen individual resilience in responding to environmental influences and to a large extent correlates with community resilience. The following is a discussion of the theme of family resilience with family members undergoing rehabilitation due to addiction. The following discussion will be adjusted to the themes obtained after the analysis process of the data collection results.
It is God's destiny
The stressor faced by the family causes stress and crisis. When experiencing problems, efforts to strengthen themselves are made by the family by focusing on God Almighty. Money religious activities carried out aroused optimism. The results of the meta-analysis show that 95% of families strengthen themselves through the implementation of spiritual activities.11 Spirituality is not only related to religion, it remains a belief to present God at every stage of life. The value of spirituality strengthens the relationship between family, community and the universe.11,13 There is a correlation between children's prayer habits and social behavior and health care behavior.11 In the cases studied, the majority of families were devout families in worship. His submission to accept his child's current condition is a form of his spiritual belief in God Almighty. Actually carrying out his worship and giving up his current condition, because he considered the events that occurred were the will of the Almighty. Participants are very aware that the problems that befall their children are a condition that cannot be refused. Everything that happened to him was considered God's destiny. As a mother, the participants felt very guilty and had to accept the fate imposed on their family.
Limited financial condition
Lack of family harmony and resilience can be triggered by poor financial or economic conditions which ultimately have a negative impact on parenting,11 poor decision making and neglected family welfare.10,11 Even now, it is not possible to estimate the economic aspects due to the use of illegal drugs, even though the negative impacts are very clear21 In the families of the participants, the majority were families who were in the middle to lower social status. They still have to live in a house with a rental status, so the arrangement for distributing family income in addition to meeting basic needs, must also take into account the need to pay the rent. This situation has implications for the condition of having to move from place to place, which makes the family have to repeatedly make adjustments. This condition causes children to get less attention because the family's focus is more on meeting economic needs.
The erosion of togetherness value
Many references suggest the magnitude of the benefits of the family in utilizing time together in supporting health in the family. Engagement, happiness, sharing experiences, appreciation will result from being together with family11,22,23 by interactive communication,22 generally in middle-class families.23 It is known that the lack of time together in the family has a significant impact on the divorce rate. Finding solutions to problems and negotiating skills can be developed in family togetherness.20 Research shows that economic stress will affect the emotional life and marital interactions of adults and then spread to the nurturing environment of adolescents.2 Participants realized the lack of time together with their adolescent because they were more busy and focused on fulfilling daily needs. This condition lasts for years so that without feeling the attention to the child is getting faded. Adolescents feel a lack of attention so they have no place to express their feelings. Poor families experience the complexity of life pressures. Crime, unemployment, violence and abuse16 impose emotional, financial and social burdens. Poor families are more likely to experience the risk of problems with problems.13 The emotional condition of adolescent drug users is influenced by parental emotional control. Ambiguous communication within the family results in ambiguity which leads to misunderstanding, distrust and discomfort.3
Fragile family flexibility
The majority of participants felt obstacles in expressing their opinions openly. Whereas openness in conveying feelings in the form of words, attitudes and behavior fosters trust between family member. Families that can perform their functions well will be able to bring out ideas and creativity for all family members. Problems that occur in the family will become common problems when communication is based on love. The process of collaboration and negotiation will form the basis of problem solving efforts in families that have good family resilience. A strong family will try to listen to, understand and respect the feelings of each family member and avoid blaming. Rigid communication patterns ensnare families in the phenomenon of independence which is considered to threaten the family system. The family becomes unable to cope with stress and the child looks for another life outside the family. Participants feel unable to carry out their roles properly, children become more dominant in the family and there is no tolerance among family members. Even though circumstances that are too indulgent or neglect and role confusion only worsen the crisis situation, so that the family faces repeated disappointments.10,24
The harshness of environment
The environment can affect the cohesiveness of ties in the family so that it directly contributes to family resilience.10,25 The reciprocal relationship between the family and the environment illustrates the formation of a resilient family.10 Reciprocal interactions between families and social networks are established through the provision of information, services, and friendship.13,26 A child's academic value increases when he is in an environment that provides comfort.14 For poor families, the facilities provided by the environment provide a glimmer of hope for them.16,27 The results of this study are in line with the conditions of the participants who are classified as low-income groups. Both desires and expectation are rendering on environmental support and assistance.
Conclusion
Addiction in adolescents occurs when family resilience cannot be achieved. Mothers play a very crucial role in preventing addiction in adolescents so that their quality of life can be optimized. Internal and external factors are closely involved in maintaining and increasing family resilience. Integrated multi-sector approach is really needed so that families can survive optimally as the core of community resilience.
Conflicts of interest
The authors declare no conflict of interest.
Acknowledgments
The complexity of the implementation of this research can be overcome after receiving support from the leadership of the Palembang Health Polytechnic and other supporting parties. For that we thank you for all the motivation, support and advice given.
Peer-review under responsibility of the scientific committee of the 3rd International Nursing, Health Science Students & Health Care Professionals Conference. Full-text and the content of it is under responsibility of authors of the article.