Special issue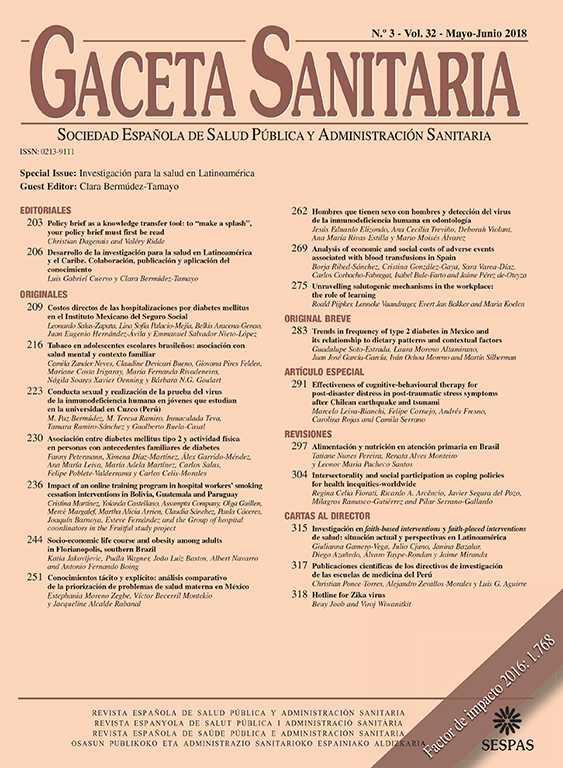 This article is part of special issue:
Vol. 35. Issue S2
The 3rd International Nursing and Health Sciences Students and Health Care Professionals Conference (INHSP)
More info
Abstract
Objective
This study discusses the role of Batubara Malay women in maintaining health and preserving culinary through the Menotou Banjo tradition. The Menotou Banjo tradition is a tradition of growing rice in the Malay community in Batubara Regency, North Sumatra Province.
Method
The research method used, namely qualitative with interactive models. The interactive model uses four stages, namely data collection, data condensation, data display, and conclusions: drawing/verifying. The research approach used is a Anthropolinguistics.
Results
The results showed the role of Batubara Malay women in maintaining the health of themselves and their families through healthy food during the rice planting season. The serving of food and cakes during the implementation of the Menotou Banjo tradition is a symbol of the ability and skills of the Batubara Malay woman in gathering almost the same food into various types of food. In addition, Batubara Malay women also have a high social and mutual cooperation in social life.
Conclusion
The conclusion of the research shows that the Batubara Malay woman has an important role in maintaining health and also helps her husband to earn a living for family survival. Thus the next generation of healthy, prosperous, and intelligent people will be created.
Keywords:
Batubara Malay women
Health
Food
Full Text
Introduction
Tradition is a habit that is inherent in the daily life activities of certain groups of people and regulates the order of life and life of that group. Traditions passed down from ancestors as a cultural heritage, including creations, human works and beliefs that are passed down from one generation to the next. Traditions contain various matters relating to aspects of life and community life of their owners, such as value systems, traditional knowledge, history, law, customs, religious medicine, astrology, various art products, and local wisdom. Local wisdom is a local cultural value that has been applied wisely to regulate the social order and social life of the community. Local wisdom that can be used to improve welfare includes hard work, mutual cooperation, gender management, creativity and cultural preservation, and environmental care.1 The traditions that live and develop in each region are influenced by local culture and have their own local wisdom.2,3
One of the existing traditions in Batubara Regency is the Menotou Banjo tradition. This tradition is related to the process of planting rice starting from opening agricultural land, cultivating the land, sowing seeds, planting, caring for crops until the rice harvest stage. Menotou Banjo is a traditional agricultural system that is still practiced by some Batubara Malay people. The implementation of this tradition is carried out by all residents of productive age in the area. Male and female. All have their respective roles.4
Men usually do tough work. For example, preparing the land for planting rice and preparing all matters related to Menotou Banjo activity. Meanwhile, the woman prepares the necessities related to logistics. The availability of food and health materials and how to process them are the duties of women. Women are responsible for providing healthy food for their group members to avoid all kinds of diseases. Thus the implementation of Menotou Banjo can run smoothly.
Women not only function as mothers who only give birth, but women are creatures created by God to perfect the existence of men. Women can do many things. Taking care of the house, educating children, providing for family members, cooking, and helping husbands earn a living. Likewise with in Batubara Malay women. They do the role. Among the role it is to help her husband in the rice-farming activities during menotou banjo. Adult women cook food to meet the food needs of family members.
The dense activity of women taking care of the house sometimes makes them forget to take care of their health. Public health problems are quite complex and cover all human life cycles. In this case, health problems are not enough to rely solely on men's thoughts; it takes a touch of women's thinking. Women's thinking is needed to enrich the perspective in science, encourage innovation to solve women's problems, and prevent the emergence of a gender-biased view of science.5,6
Method
The research method used is qualitative with an interactive model. Interactive model of the qualitative standard used four interactive steps, namely data collection, data condensation, data display, and conclusion drawing/verification as follows (Fig. 1).7 The anthropolinguistic approach was applied in this study with the analytic parameters: interconnection, valuability, and sustainability. It was used in data analysis when applying three interactive analysis in data condensation, data display, and conclusion drawing or verification.
As a qualitative research, the researcher built complex and holistic pictures, analyzed words, reported detailed views of information from informants, processed by purporsive sampling. The researcher conducted the study in the natural setting with emic and inductive perspective. This research was conducted at Pematang Rambai Village, Labuhan Ruku District, Batubara Regency, North Sumatera Province for eight months in January–September 2020.
Results
The role of Batubara Malay women in maintaining health
In maintaining family health, the role of women is very necessary. From the substance and pattern of family health, the reasons for the importance of the role of women in health development activities can be formulated.8 First, the scope of family health problems does not only reach the health of men, but also women of all ages. Therefore, who know all the ins and outs of women need relating to health, they are more informed than men. Second, a woman can understand well the needs of her family because she has a big role in addition to her husband to take care of fulfilling family needs, including those related to health and nutrition. Third, at this time women also have the same freedom as men to pursue the highest possible education so that mastery of public health science can also be exercised by women.9 Fourth, women have a different psychological side with men that allow them to be as tenacious and patient educator in the application of clean and healthy living.10,11
Batubara Malay women are very healthy for themselves and their families. Although some of the Batubara Malay women are only housewives, they are not inferior to career women who work outside the home.12 They take care of the house, educate their children, help their husbands, and cook. In maintaining the health of Batubara Malay women, they really pay attention to cleanliness, such as:
1)

Cleanliness of the living environment.

When they are going to carry out rice farming activities (menotou banjo), the women will first clean the entire area of their house. This is because the house will be abandoned during the growing season. They will settle in the area where they farm. Agricultural land is located far from the area where they live.13

2)

Clean clothes for family members.

Before they left for the farm/field first prepare the clothes that will be taken. They will separate clothes for work on the farm/field with clothing or equipment used for worship (prayer). The majority of Batubara Malay people are Muslim.

3)

Cleanliness of cutlery

The cutlery used will be stored in chopsticks so they don't get dirty. Chopsticks made of woven pandan leaves barbed such that the shape of the bag. Pandan leaves are usually used to make seating mats.

4)

Food hygiene

The food they consume is very healthy. The food ingredients that are usually consumed in the form of rice and tubers come from their own agricultural land without harmful chemicals. Furthermore, the ingredients are mixed with various spices to add flavor and as traditional medicine.
During the rice planting season (menotou banjo), these women will be busy preparing food for the implementation of the menotou banjo. Starting from the Kenduri. Kenduri had done a week before going down to the farm/field. This event is carried out by each group that will plant rice.
One group is a maximum of 10 people. Everyone in the group and their children and wives are gathered at the house of one of them. Each farmer will bring a chicken, a bowl of rice. The wives have prepared other ingredients to be eaten together, such as vegetables, spices and fruits. In addition to preparing the main meal, usually the wives also cook several types of Batubara Malay cakes as desserts.
The chickens brought by the farmers are usually curried. Chicken curry is a typical food for people in the Malay area. When processing chicken curry, mothers use a lot of spices as additional ingredients for cooking it. These spices are very beneficial for health and increase stamina (Fig. 2).
Material
Coconut milk, lemongrass, turmeric leaves, turmeric, lime leaves, galangal, lime, red chilies, shallots, garlic, ginger, candlenut, coriander, cumin, hot cumin, cardamom, tamarind, salt.
1.

Coconut milk benefits: lose weight. coconut milk contains medium chain triglycerides (mct) which researchers believe can lose weight, nourish the heart, and strengthen the immune system

2.

Lemongrass benefits: antimicrobial, anti-inflammatory, detoxify the body, reduce the risk of cancer, make digestion healthier, help lose weight, and help reduce anxiety.

3.

Turmeric leaf benefits: heal wounds, flavor food, improve digestive health, act as anti-inflammatory, prevent diabetes, soften and brighten the skin, irritation of the stomach, and thin the blood.

4.

Turmeric benefits: blocking cancer cells, strong antioxidants, reducing the risk of Alzheimer's, as an anti-inflammatory, osteoarthritis pain reliever, reliever indigestion and heartburn, suppress heart disease and diabetes.

5.

Galangal benefits: reduce fever, cure coughs and sore throats, treat asthma, treat diabetes, nourish and rejuvenate the skin, treat male vitality and fertility problems.

6.

Lime leaves benefits: aromatherapy, reduces bad bacteria in the digestive tract, relieves skin problems, nourishes the oral cavity, and increases endurance.

7.

Bay Leaves benefits: treat diabetes, healthy digestion, maintain heart health, maintain nerve function, ward off cancer, are anti-inflammatory, overcome anxiety, stress, and relieve pain.

8.

Red chilies benefits: kill cancer cells, improve digestion, improve brain performance, relieve stress, prevent obesity and help lose weight, help form red blood cells, are anti-inflammatory, and treat heartburn, especially canker sores.

9.

Red onions benefits: maintaining heart health, helping to lower cholesterol, good for diabetics, overcoming sore throat, helping bones to be denser, preventing cancer, and promoting breast milk.

10.

Garlic benefits: warding off colds, improving exercise performance, natural antibiotics, and reducing the risk of lung cancer, relieving heavy metal poisoning, reducing cholesterol levels, lowering blood pressure, and being able to protect the heart.

11.

Ginger benefits: relieves muscle pain, relieves menstrual cramps, helps relieve pain, calms the digestive system, reduces mild nausea, overcomes inflammation, and lowers blood sugar.

12.

Candlenut benefits: preventing heart disease, smooth digestion, strengthening immunity, preventing premature aging, preventing skin damage, maintaining healthy hair, overcoming fungal infections, and overcoming inflammation.

13.

Coriander benefits: to ward off prostate and breast cancer, relieve anxiety, lower blood sugar levels, relieve inflammation, maintain brain health and memory, nourish the intestine and digestive system, increase appetite, and ward off bacterial infections.

14.

White cumin benefits: lose weight, overcome stress, good for digestion, contain antibacterial, help maintain diabetes, and lower cholesterol.

15.

Black cumin benefits: high blood pressure for people with hypertension, cholesterol control, cope with diabetes, has anti-inflammatory effects, fight infection, maintain heart health, and minimize the risk of cancer.

16.

Tamarind benefits: lose weight, prevent heart attacks, treat earaches, increase endurance, and increase appetite.

17.

Salt benefits: dealing with sinuses, relieving sore throats, mouthwash, removing wax in the ears, keeping wounds clean, overcoming fungal infections of the feet, maintaining clean body areas that are pierced (body piercing).
The ingredients of the spices above are some of the spices commonly used by mother for cooking in the kitchen. If we look at the benefits, actually the Malay women are already using healthy ingredients to maintain the health of family members.
Culinary in the Menotou Banjo tradition
All parts of Indonesia have traditional food or local food that is characteristic of the area. The culinary wealth is one of the identity of a group of people so it is easy to find and easy to recognize. Traditional food or local culinary is a type of food that is closely related to an area and passed down from generation to generation as part of tradition.2 Local food typical of regions in Indonesia has been around for a long time and has survived until now, so it is highly valued as a cultural heritage. The recipes used have also been passed down from generation to generation, even the way of cooking is still preserving the old way. Although there is a modification or variation, but the main ingredients and cooking procedures are not changed.
Traditional food or local culinary delights are food products that are often consumed by a group of people or served in certain celebrations and times, and passed down from generation to generation, made according to recipes from generation to generation, made without or with little engineering, and has certain characteristics that distinguish it from other regional culinary delights.3 Traditional food means that it can be said as a local identity because of its existence which is part of the community's culture, such as certain procedures for processing ingredients. Likewise with traditional food or local culinary in the Malay community in Batubara Regency. Many traditional foods are still around and able to survive among the variety of modern foods.
Some of these traditional foods are served at the Menotou Banjo performance. At the stage the rice has been planted and is already "pregnant", the farmers make a thanksgiving event. They get together and each brings a cake to eat together. The cakes that are brought cannot be fried. All cakes that are brought must be cooked by boiling/steaming or roasting/grilling. As for the cakes they usually carry, they are:
After the rice harvest, another celebration was held. Food that must be available is black tape pulut or white tape pulut. While other side dishes may be anything that is important halal (Fig. 11).
Discussion
Batubara Malay women play an important role in maintaining health and preserving culinary. They have the skills to mix all kinds of spices that are available to create healthy food. Thus the family's health will be maintained. Culinary is a tradition, because initially the food has a role in various rituals and ceremonies and made hereditary. In food processing, ingredients and recipes are preserved and preserved, passed down from generation to generation continuously. In making traditional food, the role of cultured women is very important, namely in the form of skills, creativity, a touch of art, tradition and taste. The higher the culture of a community, the wider the variety of forms of food and the more complex the way it is made and the more complex the way it is served. Food is not just for consumption, but into the media in a relationship between people, human nature and the human relationship with the Lord or the ancestral spirits.
Conclusion
Women are not weak people. Women are God's creatures who are gentle and strong. They have a lot of routine activity which, if seen so heavy, but if itemized activities done by women was very heavy and more. Besides having to take care of children, a house, and take care of a husband. They also face health problems for themselves and their families. One of the ways they maintain family health is by maintaining healthy food intake for family members. This shows the skills of women in concocting all kinds of spices and making food/culinary recipes for family members. Besides that, women also have to understand the cultural concepts in the environment in which they live. For example, Batubara Malay women, in addition to carrying out activities as housewives, they must also be able to carry out the farming tradition when their husbands work in the fields, namely the Menotou Banjo tradition.
Conflicts of interest
The authors declare no conflict of interest.
Acknowledgements
Thanks to Prof. Dr. Robert Sibarani, M.S as my supervisor for guiding and directing me to conduct research and write an article as its output.
Peer-review under responsibility of the scientific committee of the 3rd International Nursing, Health Science Students & Health Care Professionals Conference. Full-text and the content of it is under responsibility of authors of the article.